November 13: Palliative Care

Course Description
Palliative care is an underutilized and powerful resource in achieving high-value health care for patients and caregivers facing serious illness. This session will explore research and best practices and share the tools and information you need to support a successful palliative care strategy.
---
---
Session Logistics:
Wednesday, November 13, 2019
10 AM until 2 PM
Registration and coffee at 9:30 AM
Registration AND cancellation deadline:
November 6, 2019
Where: WakeMed Cary Conference Center
1900 Kildaire Farm Road; Cary, NC 27518
Course Fee: $25 fee includes handouts, lunch and continuing education credits.
Participants will learn to:
Recognize the importance of earlier palliative care initiation and the impact on patient care and outcomes in an accountable care environment.
Utilize data analytics to predict palliative needs and monitor program growth and impact.
Describe the association between earlier vs. late advance care planning documentation and the intensity of care at the end of life.
Identify common barriers and facilitators to implementation and management of palliative care programs and quality improvement strategies.
Presenters from Cone Health:
Elizabeth Golding, DO

Dr. Golding serves as the Medical Director of Cone Health Palliative Care. She is dedicated to improving the palliative and hospice care experience for patients and their families. Dr. Golding also serves on a state-wide task force convened by the North Carolina Institute of Medicine to bring together agencies and organizations that focus on aging, palliative care, hospice care and long-term supports and services in development of a comprehensive plan to help individuals with serious illnesses and their caregivers across North Carolina. Dr. Golding studied Osteopathic Medicine at the Virginia College of Osteopathy and received a Bachelor of Arts in Anthropology Cum Laude from The George Washington University.

Monica Schmidt, MPH, PhD

As a Senior Data Scientist at Cone Health, Dr. Schmidt identifies statistical trends that can help providers improve care quality and value. After losing her own father, she is committed to improving the loss and grief process for patients, families and providers alike.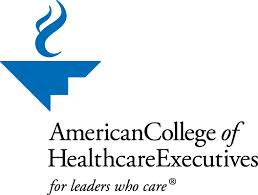 This program has been approved to award 3.5 hours of pre-approved ACHE Qualified Education Credit (non-face-to-face) for each of these programs toward advancement, or recertification in the American College of Healthcare Executives.
This program has been approved by the National Association for Healthcare Quality for 3.50 CPHQ continuing education credits.
Cancellations must be received by November 6, 2019. Substitutions are welcome, with email notification.
Questions?
Swati Bhardwaj ~ sbhardwaj@sahalliance.org ~ 919-350-1792
or
Erica Nelson ~ enelson@sahalliance.org ~ 919.350.1796