Swati Bhardwaj, MHA, FACHE
Director of Operations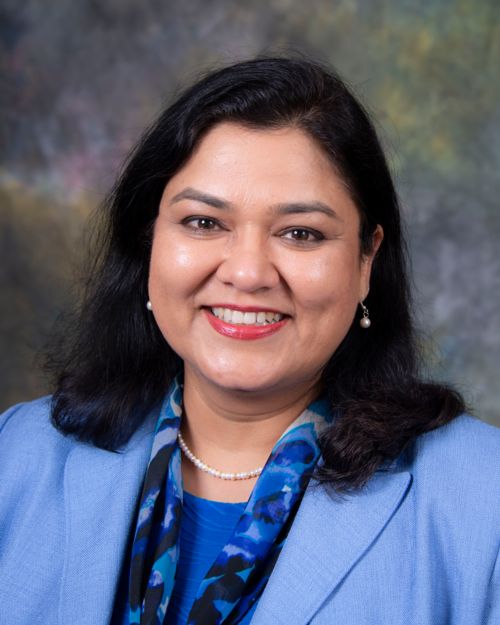 Swati Bhardwaj joined SAHA in August 2007 as a Project Manager and currently serves as the Director of Operations for SAHA. In this role, Swati provides day to day oversight and support for SAHA staff while serving as a networking liaison for SAHA members.
Swati also chairs several SAHA teams involving a variety of initiatives, exploring both educational and cost saving opportunities for the membership. Some of the teams Swati is currently working with include the SAHA CNO team, Pharmacy, Case Management, Business Office, Quality and Patient Safety teams.
Swati has an M.H.A from The Ohio State University and also a Master's degree in Microbiology. Her previous work experience includes working as a consultant on various process and quality improvement initiatives in a variety of healthcare settings. She has worked extensively on projects related to patient satisfaction and outcomes improvement. In addition to this she also ran the registration department at a community hospital and was closely involved with the business office operations.
Swati is a certified Master trainer for TeamSTEPPS and recently earned her Green Belt certification in Lean Training. She is a member of the American College of Healthcare Executives (ACHE), the Triangle Healthcare Executives Forum of North Carolina (THEF) as well as the National Association for Healthcare Quality (NAHQ). Swati also serves on the Board of the North Carolina Association for Healthcare Quality (NCAHQ).
Swati is also a member of the North Carolina HFMA and was recently credentialed as a Fellow of the American College of Healthcare Executives (FACHE), a professional certification sponsored by the American College of Healthcare Executives (ACHE).