Quality and Dollars at Risk, Part II
Date/Time: March 30, 2017 10:00 AM - 1:00 PM (Check-in begins at 9:30 AM)
Location: 1900 Kildaire Farm Road, WakeMed Cary Hospital, Conference Center, 1900 Kildaire Farm Road, Cary, NC 27518
Course Fee:
$15 for SAHA member & $35 for non-SAHA members, includes handouts, lunch, and CPHQ credit (pending approval).
Registration Deadline:
March 23, 2017. Cancellations must be received by
March 23, 2017
. No refunds after this date and registrants are liable for payment.
Presenters:
Emily Paula, MBA/MHA, CPHQ
| Director Quality Informatics | CONE HEALTH
Melissa Morgan
| Director of Infection Prevention | CONE HEALTH
Questions? Contact at sbhardwaj@sahalliance.org or 919-350-1792.
Course Description:
Medicare has changed the way it pays hospitals for services provided to people with Medicare. Instead of only paying for the number of services a hospital provides, Medicare is also paying hospitals for providing high quality services. What are these quality services programs and how do they impact your hospital's bottom line?
This 3-hour session will review the key points of these programs and show you how to measure your hospital throughout the year as well as where to find these publicly reported programs, before they are made public. Get no surprises on Hospital Compare website.
Value Based Purchasing
Hospital Readmissions Program
Hospital Acquired Conditions
Objectives:
By the end of the webinar, the audience should have a strong understanding of these programs. Specifically, you will
Be able to review the Value Based Purchasing Report
Understand the measures and how they financially impact the bottom line
Discuss how each facility is focusing on each of the quadrants of the Value Based Purchasing pie
Learn best practices from each other on how to move these scores
More about Emily Paula:
"If I were not doing what I am doing and could choose a new life, I would be living in Amish country in Pennsylvania without all the amenities we think we can't live without. I am an avid reader and one of my favorite topics is the Amish people. I am totally fascinated with how they live, how they worship, and how they believe in community.
I have 3 kids. Oldest plays minor league baseball for Pittsburgh Pirates organization. I love to do short trips to go see him play as I have since he played t-ball. My middle daughter rides horses and I also love go to her shows and really enjoy watching her be so passionate about animals. My youngest daughter is an artist and will be attending an Art Magnet high school this fall here in Greensboro. She does beautiful work and has won several competitions and created pictures and cards for me to share out with others.
For 10 years, I worked in IT as Cone Health and thought we were an IT organization – based on the work that I did with systems project work that was not on the clinical systems. It was while getting my Master's Degree within a cohort here at Cone Health that I met nurses and other clinical leaders getting their degree that I learned more about our organization. After completing my MBA/MHA, I applied for a data manager position in Quality and for the last seven years I have been on this journey of Quality learning everyday what we do for our patients and how what we do impacts regulatory guidelines and financial impact. I've had the best career in the last seven years in Quality."
Contat Swati Bhardwaj ~ sbhardwaj@sahalliance.org ~ 919.350.1792 if you have any questions about this session.
---
NAHQ CPHQ CE credit of 2.5 CE hours is pending approval.
SAHA is pending approval to authorize and award 2.5 CE hours of pre-approved ACHE Qualified Education credit (non-ACHE) for this program toward advancement, or recertification in the American College of Healthcare Executives.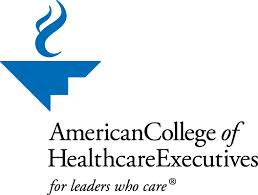 Cancellations must be received by March 23, 2017. No refunds after this date and registrants are liable for payment. Subs are welcome, with email notification.
Contact: Swati Bhardwaj ~ sbhardwaj@sahalliance.org ~ 919.350.1792 or if you have any questions about this session.