August 14: Medicaid Transformation

Course Description
In 2015, the NC General Assembly enacted a law directing the transition of NC Medicaid reimbursement from fee-for-service to managed care. Since then, DHHS has collaborated with clinicians, hospitals, elected officials and other stakeholders to ensure a transition that addresses the many factors of health in communities while mitigating provider administrative burden.
With implementation planned to begin this Fall, it is more important than ever to understand the changing role of hospitals and providers and the impact to our patients and communities.
Join us for a conversation with the Medicaid Director at this key point in the transition!
When: Wednesday, August 14, 2019
10:00 AM - 1:00 PM (Check-in begins at 9:30 AM)
Registration Deadline: August 7, 2019.
Cancellations must also be received by August 7, 2019.
Where: WakeMed Cary Hospital Conference Center
1900 Kildaire Farm Road; Cary, NC 27518
Course Fee: $15 fee includes handouts, lunch and continuing education credits.

Our Presenter:
Dave Richard
Deputy Secretary for Medicaid and NC Health Choice (DMH)
North Carolina Department of Health and Human Services (DHHS)
Dave Richard is the Deputy Secretary for NC Medicaid, where he leads North Carolina's $14 billion Medicaid and NC Health Choice programs for DHHS.
Richard's vision for Medicaid is to ensure a sustainable, person-centered and innovative Medicaid program for more than 2 million North Carolinians who use Medicaid. As the programs undergo transformation to even better fit the needs of the state's residents, he is committed to improving the health and well-being of all residents by working closely with Medicaid stakeholders.
Prior to leading Medicaid, Richard was the Deputy Secretary for DHHS Behavioral Health and Developmental Disability Services and the State Operated Healthcare Facilities divisions. He joined DHHS in May 2013 as the Director of the Division of Mental Health, Intellectual and Developmental Disabilities and Substance Abuse Services.
Richard had previously led The Arc of North Carolina, an advocacy and service organization for people with intellectual and developmental disabilities, as its Executive Director for 24 years.
Richard has a bachelor's degree in education from Louisiana State University.
Following this session, attendees will be able to:
1. Articulate key aspects of Medicaid, such as eligibility and covered services, before and after the transformation to managed care .
2. Discuss the anticipated timeline for Medicaid transformation in North Carolina.
3. Define the role of Advanced Medical Homes under Medicaid managed care.
4. Discuss value-based payments and their role in promoting quality and population health.
5. Understand the progression of intellectual and developmental disability, behavioral health and substance use care integration in NC Medicaid.
6. Outline the basics of the credentialing, oversight and payment models in NC managed Medicaid.
7. Access additional resources for current information as the process evolves.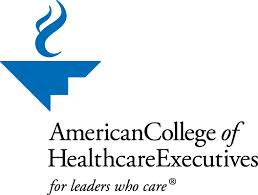 This program has been approved to award 3.5 hours of pre-approved ACHE Qualified Education Credit (non-face-to-face) for each of these programs toward advancement, or recertification in the American College of Healthcare Executives.
Authorization by the National Association for Healthcare Quality for 3.50 CPHQ continuing education credits is pending.
Cancellations must be received by August 7, 2019. Substitutions are welcome, with email notification.
Questions?
Swati Bhardwaj ~ sbhardwaj@sahalliance.org ~ 919-350-1792
or
Erica Nelson ~ enelson@sahalliance.org ~ 919.350.1796