Healthy Conversations

When: Wednesday, May 9, 2018
10:00 AM - 2:00 PM (Check-in begins at 9:30 AM)
Registration Deadline: May 2, 2018.
Cancellations must also be received by May 2, 2018.
Where: WakeMed Cary Hospital Conference Center
1900 Kildaire Farm Road; Cary, NC 27518
Presenter: Neerja Bhatia
Neerja is a cultural transformation consultant, dynamic speaker, facilitator and an author with expertise in 'Leadership Development.' Known for providing a simplified and experiential approach to problem dissolving, she thrives on shifting individual perception for extraordinary results. She has an unwavering belief in the innate capacity of individuals to overcome challenges and manage critical work/life transitions. She is known for facilitating growth mindsets by helping clients see through the blind spots that prevent them from achieving aspirational goals.
Neerja has inspired thousands of professional around the world. With more than 25 years of experience in leading individuals in corporate programs, she has delivered programs on topics such as Transformational Leadership, Emotional Intelligence, Situational Coaching and Change Management.
Course Description
According to Robert Hargrove, dialogue is a conversation where there is a free flow of meaning where diverse views and perspectives are encouraged. Inviting and embracing diverse views and perspectives are critical for true collaboration and team work. Join us for a deep dive to learn to stay in dialogue when conversations become difficult.
Following this session, attendees will be able to:
1. Recognize the mental and emotional elements of being in a challenge
2. Realize the impact of unresolved challenges on self and others
3. Review and understand your role through the lens of Karpman's Drama Triangle (The drama triangle is a social model of human interaction.)
4. Learn to suspend judgment and open up to inquiry
5. Practice tools for inviting others and staying in dialogue
---
SAHA applied to the National Association for Healthcare Quality for 3.5 CPHQ continuing education hours.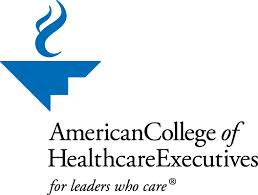 SAHA is authorized to award 3.5 hours of pre-approved ACHE Qualified Education Credit (non-face-to-face) for each of these programs toward advancement, or recertification in the American College of Healthcare Executives.
Cancellations must be received by May 2, 2018. Subs are welcome, with email notification.
Questions?
Swati Bhardwaj ~ sbhardwaj@sahalliance.org ~ 919-350-1792
or
Erica Nelson ~ enelson@sahalliance.org ~ 919.350.2613