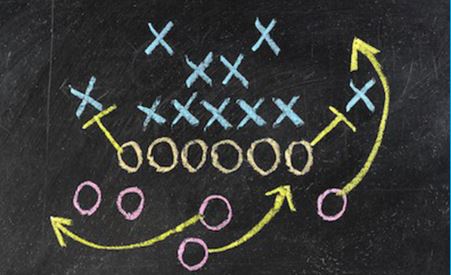 CLINICAL DOCUMENTATION IMPROVEMENT:
Steal the Payer Playbook
and

Beat Them at Their Own Game

Course Description
Proper documentation is critical when it comes to supporting medical necessity and providing quality patient care. Clinical records provide for consistency across facilities, providers and payers. Documentation also supplies information to identify trends, providing insight into disease processes, quality, and the public health.
In a 2019 survey of revenue cycle professionals, 70% listed 'minimizing denials' as the primary goal for improving finances at their facilities. A close second, 'improving clinical documentation' was listed by 63%.
Given the huge investments in revenue cycle processes, people and even technology, how can this be true?
Logistics
When: Tuesday, December 17, 2019
10:00 AM - 2:00 PM (Check-in begins at 9:30 AM)
Registration Deadline: December 10, 2019
Cancellations must also be received by December 10, 2019
Where: WakeMed Cary Hospital Conference Center
1900 Kildaire Farm Road; Cary, NC 27518
Course Fee: $25 fee includes handouts, lunch and continuing education credits.

Our Presenters:
Ernie de los Santos
Founder, Appeals Academy
Ernie de los Santos coaches hospitals and clinicians to increase quality and revenue through improved clinical documentation processes. His creativity and humor engage his audiences in even the most boring of subjects.

Glenn Krauss
CEO & Founder, Core-CDI
Glenn Krauss is a well-recognized and respected subject matter expert in the revenue cycle with a specialized emphasis and focus upon collaborating and working closely with physicians in promoting, advocating for, educating and achieving sustainable improvement in clinical documentation that accurately reflects and reports the communication of fully informed coordinated patient care.
Following this session, attendees will be able to:
Recognize the 'game' that payers are playing and how to frustrate the way they play it.

Envision an excellent CDI program with an appropriate mission to avoid audits & denials, and support appeals.

Create a vision that inspires physicians as willing participants in pursuing excellence in documentation.

Define and outline best practice standards and principles of clinical documentation that effectively communicate patient care with accurate capture and reporting of physician clinical judgment, medical decision making and thought processes supportive of medical necessity.

Establish relevant Key Performance Indicators that more completely measure and drive continual improvement in documentation excellence.

This program has been approved to award 3.5 hours of pre-approved ACHE Qualified Education Credit (non-face-to-face) for each of these programs toward advancement, or recertification in the American College of Healthcare Executives.

Authorization by the National Association for Healthcare Quality for 3.50 CPHQ continuing education credits is pending.

Cancellations must be received by December 10, 2020. Substitutions are welcome, with email notification.

Questions?

Swati Bhardwaj ~ sbhardwaj@sahalliance.org ~ 919-350-1792

or

Erica Nelson ~ enelson@sahalliance.org ~ 919.350.1796