Cultural Awareness with Bilingual Connections

When: Monday November 12 and Monday December 17, 2018*
Attendees will benefit most from attending both sessions but will still benefit from attending either, if it is not possible to attend both.
10:00 AM - 2:00 PM (Check-in begins at 9:30 AM)
Registration Deadline: November 5, 2018.
Cancellations must also be received by November 5, 2018.
Where: WakeMed Cary Hospital Conference Center
1900 Kildaire Farm Road; Cary, NC 27518
Course Fee: $25 fee for each day or $40 to attend both. Includes handouts, lunch and continuing education credits.
Presenter:
Linels Higuera Ancidey, CHI
Linels was born and raised in Caracas, Venezuela. She moved to NC in 2007 and worked as an interpreter for Wake County Public Schools and works regularly with refugees and domestic violence victims. She was certified as a Healthcare Interpreter (CHI) in 2011 and has worked as an interpreter at UNC Hospitals. Linels is Lean Six Sigma Purple Belt certified. She is passionate about her role in educating others about culture and language.
Maria Eugenia Guzman
Maria Eugenia is on a mission to create opportunities for people to enhance their careers and improve their lives through language, translation and communication. For over fifteen years, she has worked with medical professionals to improve verbal and non-verbal communications with patients. She started Bilingual Communications, a professional foreign language firm, to provide comprehensive language services to a variety of industries, especially healthcare.
Course Description
The Latino population is the largest minority in the United States. Understanding, empathy and appreciation for cultural distinctions improves the care experience and outcomes for patients and providers alike. Participants will review common cultural barriers and explore concepts of cultural relativity and competency. Engaging and interactive scenarios will offer sensitive ways to approach the most common healthcare situations.
Following this session, attendees will be able to:
1. Identify common cultural barriers to excellent care.
2. Define culture through various frameworks and competencies.
3. Identify strategies to improve the flow and outcome for Hispanic patients.
4. Analyze multicultural scenarios for sensitivity regarding time, touch and eye contact.
5. Summarize the value of confidentiality and social support in Latino culture.
---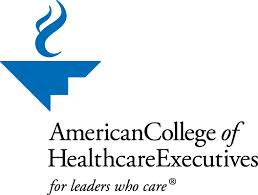 SAHA is authorized to award 3.5 hours of pre-approved ACHE Qualified Education Credit (non-face-to-face) for each of these programs toward advancement, or recertification in the American College of Healthcare Executives.
Cancellations must be received by November 5, 2018. Subs are welcome, with email notification.
Questions?
Swati Bhardwaj ~ sbhardwaj@sahalliance.org ~ 919-350-1792
or
Erica Nelson ~ enelson@sahalliance.org ~ 919.350.2613