Sexual Harassment: Drake Maynard

Where: WakeMed Cary Hospital Conference Center
1900 Kildaire Farm Road; Cary, NC 27518
Course Fee: $20 fee includes handouts, lunch and continuing education credits.
Presenter: Drake Maynard
Drake Maynard retired from his position as Director of Employee Relations for the State of North Carolina in 2011. Prior to that, he had been the Senior Director of Human Resources Administration for UNC-Chapel Hill and Personnel Director for UNC Hospitals. Drake is on the faculty of the UNC-Chapel Hill School of Public Health's nationally ranked Executive Management program. He has an undergraduate degree from UNC-Chapel Hill and a law degree from University of South Carolina. Since retiring, he began Drake Maynard HR Services, providing human resources consulting and staff development services for state and local governments.
Course Description
The issue of sexual harassment in the workplace is the subject of increased media coverage and attention lately. Hospitals are no exception to the need for organizations to be prepared for complaints related to this sensitive topic. Just like in cases of discrimination and physical assault, when there are allegations of a violation of policy, procedure or law, employers must conduct thorough and effective internal investigations.
There are many variations of behavior that constitute sexual harassment. It is important to be able to quickly identify and assess the situation to develop an appropriate plan of action.
There are many factors that come into play with these kinds of complaints and the subsequent investigation that must be approached effectively and promptly. As managers and employers, attendees will learn:
to recognize potential problems before they get out of hand,
strategies for communicating with employees who may have experienced harassment
strategies for addressing those who have been accused or who have exhibited harassing behaviors, and
to recommend actions that protect the organization and all employees.
Following this session, attendees will be able to:
1. Recognize sexual harassment and obligations to investigate
2. Build an investigation strategy prior to initiating interviews with potential witnesses
3. Identify key considerations for a variety of different kinds of sexual harassment complaints
4. Practice tools for resolving 'he said, she said' situations
5. Discuss practical considerations for recommendations and actions to prevent future sexual harassment problems in their organizations
---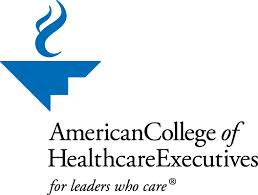 SAHA is authorized to award 3.5 hours of pre-approved ACHE Qualified Education Credit (non-face-to-face) for each of these programs toward advancement, or recertification in the American College of Healthcare Executives.
Cancellations must be received by October 8, 2018. Subs are welcome, with email notification.
Questions?
Swati Bhardwaj ~ sbhardwaj@sahalliance.org ~ 919-350-1792
or
Erica Nelson ~ enelson@sahalliance.org ~ 919.350.2613