2019 SAHA Alliance Day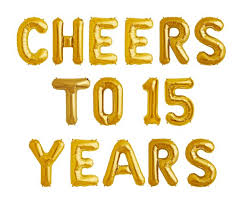 ---
2019 SAHA ALLIANCE DAY!
Join us to celebrate 15 years of service to our members! The celebration will include educational and engaging speakers, plenty of time to connect with your peers and our vendor partners and PRIZES - including three YETI coolers.
All employees from SAHA member hospitals are invited to attend!
Tuesday, October 8, 2019
9:00 AM until 2:30 PM
Agenda
The agenda is still being finalized but we guarantee the day will be filled with top quality educational programming along with opportunities for networking with other members and with our SAHA vendor sponsors.
9:00 AM - Registration and Continental Breakfast
9:45 AM - Welcome and Opening Remarks
10:00 AM - Vendor Meet & Greet & PRIZES!
10:45 AM - Educational Speaker
NOON - LUNCH
12:30 PM -Keynote Speaker
1:30 PM - Wrap-up Visits with Vendors & MORE PRIZES!!
2:30 PM - Closing Remarks and Adjournment
---
For more information contact:
SAHA Office Phone: (919)350-2004
Bill Bedsole bbedsole@sahalliance.org
Swati Bhardwaj sbhardwaj@sahalliance.org