Keeping Skills Alive: The Neuroscience of Leadership Part II
Date/Time: March 23, 2017 10:00 AM - 2:00 PM (Check-in begins at 9:30 AM)
Location: 1900 Kildaire Farm Road, WakeMed Cary Hospital, Conference Center, 1900 Kildaire Farm Road, Cary, NC 27518
Course Fee:
$25 for both SAHA member & non-SAHA members, includes handouts, lunch, and CPHQ credit (pending approval).
Registration Deadline:
March 17, 2017. Cancellations must be received by
March 17, 2017
. No refunds after this date and registrants are liable for payment.
Presenters:
Joan Evans, PT, MBA, CMC
| Vice President, Innovation and Transformation| CONE HEALTH
Questions? Contact sbhardwaj@sahalliance.org
Course Description:
Attendees will gain a better understanding of why some leadership behaviors work and others' dont't based on how our brains are wired.
Objectives:
¨ Describe a brain based approach to leadership.
¨ Learn the elements of the SCARF Model.
¨ Explain how the brain responds to change and feedback.
¨ Create action plan to put learning into practice.
---
Bios:
Joan H. Evans
Joan Evans is the Executive Vice President of Innovation and Transformation for Cone Health. In this role, she is the senior executive accountable for driving execution and achieving measurable results associated with the transformation of healthcare delivery toward a patient-centered, value-based approach. Joan's areas of accountability include: Innovation, the Cone Health Lean Office, Cultural Transformation, Enterprise Project Management Office, Organizational Effectiveness, Performance Consulting and the Office of Patient Experience.
With her leadership, Joan's teams have received national recognition for their contributions to the field of leadership development including the 2014 Best Organization for Leadership Development award from National Center for Healthcare Leadership; the Success Story Award from Press Ganey for measurable improvements in quality, service and cost as a result of a cultural transformation; 2011 Best Practice Citation from the American Society for Training and Development; and the 2009 Best Learning Team Silver award from Brandon Hall. In 2008, her leadership gained Cone Health the distinction of one of 80 global high impact learning organizations by Bersin and Associates.
In addition to her role at Cone Health, Joan is President of South Rim Consulting, LLC, a consulting firm which specializes in executive coaching. She is a frequent speaker to national audiences, most recently presenting at the 2016 Chief Learning Officer Forum for the Health Management Academy in Phoenix, Arizona. Joan has also served as adjunct faculty for the Bryan School of Business and Economics at UNCG, Elon University's DPT program and UNC Chapel Hill's DPT program teaching a variety of business and leadership classes.
Joan received her Bachelor of Science degree in Physical Therapy from the Medical College of Virginia and her Master of Business Administration from the University of North Carolina at Greensboro. She has completed a post graduate certificate in the Neuroscience of Leadership from the NeuroLeadership Institute. In addition, she holds numerous certifications in psychometric testing instruments, is a certified executive coach and a Six Sigma Green belt.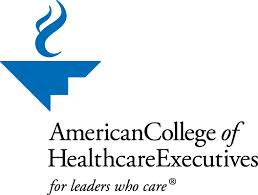 SAHA is authorized to award 3.5 CE hours of pre-approved ACHE Qualified Education credit (non-ACHE) for this program toward advancement, or recertification in the American College of Healthcare Executives.
Cancellations must be received by March 17, 2017. No refunds after this date and registrants are liable for payment. Subs are welcome, with email notification.
Contact: Swati Bhardwaj ~ sbhardwaj@sahalliance.org ~ 919.350.1792 or if you have any questions about this session.